Gabrielle Consulting's Plugged In Leadership Tallahassee Training
Join us to get plugged in to success!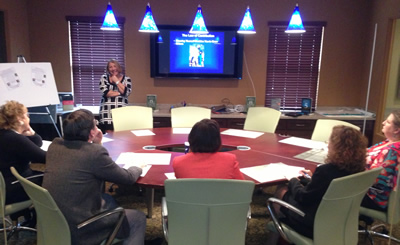 Leadership Excellence And Development (LEAD) with the Leadership Academy of North Florida!
Extraordinary, innovative leadership education is available in the Tallahassee area! Tallahassee Community College has joined forces with Gabrielle Consulting's Plugged In Leadership, led by Dr. Gabrielle K. Gabrielli, to provide unprecedented leadership development opportunities to equip talented professionals. The 12-month program includes rigorous leadership curriculum, mentoring, coaching, assessments, and much more. For more information and to apply to be part of the 2015 class, visit TallahasseeLeadershipInstitute.com and visit our News page for updates!
Dr. Gabrielle K. Gabrielli's Free Leadership Training Lunch and Learns in Tallahassee
Free Leadership Training Lunch and Learn- Wednesday 1 October 2014 - Everyone Communicates, Few Connect
Upcoming Tallahassee Leadership Seminars
Leadership Seminar- Power Up! Launch Your Dream, Wednesday 10 December 2014. This seminar is ideal for entrepreneurs or for inviduals looking to make a new change in their lives. Register Here!
Leadership Seminar- The 15 Invaluable Laws of Growth: Live Them and Reach Your Potential, next date TBD
Tallahassee Leadership Workshops
Leadership Workshop: Put Your Dream to the Test- next dates to be determined soon
6-week Tallahassee Mastermind Course
6-week Leadership Mastermind Course on Everyone Communicates Few Connect takes place Fridays in a power lunch setting. The next class will take place this fall. $398 cost includes lunches, book, and much more. Class size is limited to 10. Participate in the classroom or virtually.